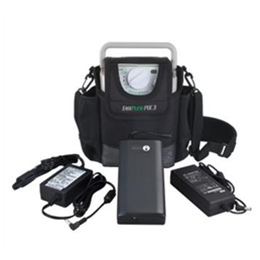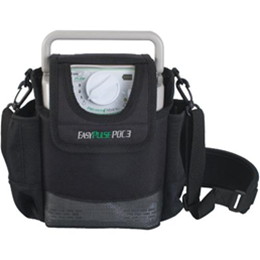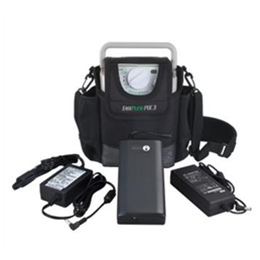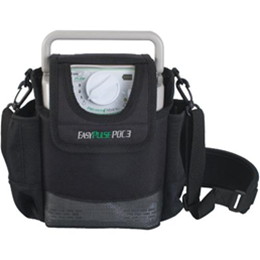 Smallest and Lightest With a footprint of only 10.1" height x 4.5 " depth x 6.5" width. The EasyPulse POC-5 is the smallest unit on the market. All the features above are provi View more
Proven Reliability
Precision Medical's Portable Oxygen Concentrators have the lowest return rate and repair rate on the market at less than 0.5%. Our POC's have proven to be incredibly durable even under the stress and rigors of everyday use.
Highest Purity
Our EasyPulse POC has been a proven leader in oxygen purity delivered to the patient. The EasyPulse POC-5 is no exception. The highest oxygen purity, coupled with a 3 year warranty on the sieve beds, allow peace of mind for both provider and patient.
Reliable Delivery
Precision Medical incorporates CMV technology used in the EasyPulse5 Oxygen Conserver, the largest selling O2 conserver on the market. CMV technology delivers therapeutic oxygen to the patient in the first 1/3 of the inspiratory phase for maximum efficiency.
Easier to Use
Simply turn the dial to the desired flow and start to use. No confusing electronic controls or multiple buttons to operate the unit easily.

Proven Battery Life
The EasyPulse POC-5 has a battery duration of 11 hours. This allows the patient to be mobile with the confidence that their oxygen needs will be met, at home as well as when traveling. Precision Medical's patented Control Minute Volume (CMV) technology ensures battery duration stays consistent in all flow settings.
| | |
| --- | --- |
| Recommended for | Awake only |
| Dimensions | 10.1"H x 6.5"W x 4.5"D |
| Weight | 6.7 lbs (with single battery) |
| Liter Flow (Pulse) | 1-5 |
| Battery Duration | (@2LPM Pulse) 2.5 hrs |